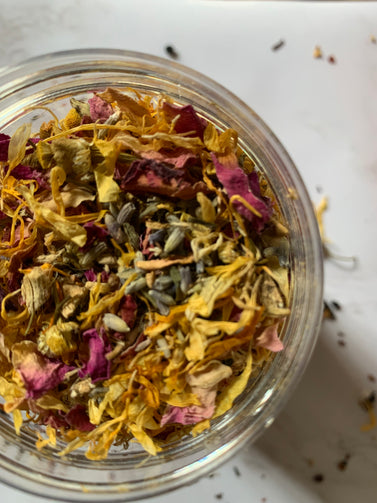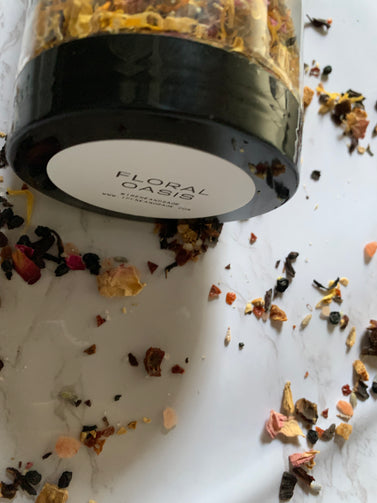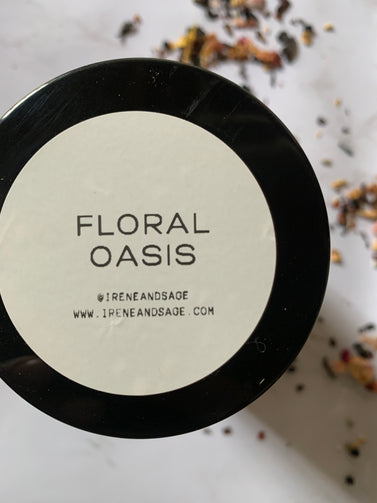 I + S Body Care: Floral Oasis Facial Steam
I + S Body Care: Floral Oasis Facial Steam
Regular price

Sale price

$12.00 USD
All-natural hydrating floral facial steam mix.
Ingredients: Dried Rose Petals, Dried Chamomile, Dried Calendula Flowers, Dried Lavender Buds, Marshmallow Root Leaves + Dried Mint Leaves
Instructions:
-Boil 6-8 cups of distilled water
-Add a scoop of the mixture to a large bowl and stir
-Pour the water over the mixture
-Cover with a large towel + allow the herbs to steep for 5 to 10 minutes
-Be mindful of the temperature, 110°F is good. Add cold water if necessary
-Place the towel over your head and the bowl, try and trap the steam
-Enjoy, breathing in + out slowly + deeply, allow the steam to rejuvenate for 5 to 10 minutes or at your discretion
-Pat your face dry + moisturize
-You can use the flowers + water to soak your hands, feet or add to your bath water.
Optional: Using a mortar & pestle to open up the florals
Couldn't load pickup availability